The Where and Why of Hinge Doors
Jason Siddall
Are you tired of fighting with that sticking wooden or metal sliding door on your verandah, or the kitchen door that swells every time the weather changes? If so then you're up for some great news.
Hinge doors are being recommended more and more, both from an interior design and from a safety perspective. But why should you switch out your current doors for hinge doors – what do you have to gain?
If you are asking yourself this question (and more) about hinge doors, then keep reading. Here are some reasons that will help you make the right door decision for your home.
Why Hinge Doors?
No one loves home renovations. Sure, the end product is wonderful but the process is a hack. So you always think twice (at least) before you start making changes in your home.
Making the change to aluminium hinge doors will be one of those "the pain is worth it" situations. The benefits of hinge doors are many, and the disadvantages are few.
Hinge Benefits
Hinge doors are celebrated for their design, and while there is less choice when it comes to the look and style to choose from, the improvement in your security is worth this limit. You can install additional security locks, and aluminium is known for its strength and durability.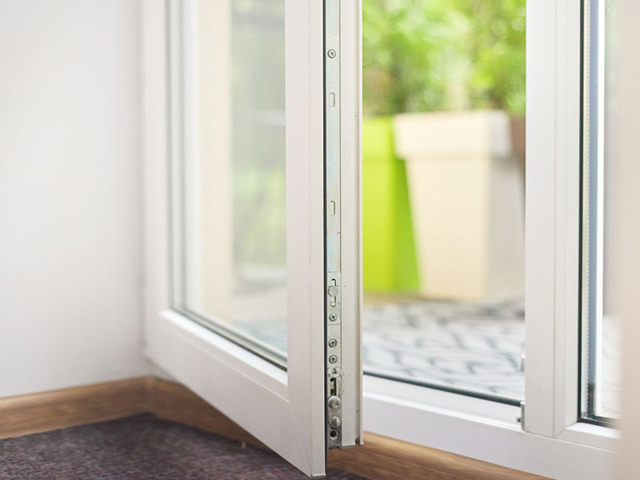 Because of the lifespan of aluminium, Origin hinged doors have a longer life than their competitors. They are also known for their impressive sealing and this helps to limit the dust and drafts that come through into your home.
Hinge doors are also beautifully quiet. No more ear-bleeding rattling of runners or squeaking and scraping of wood or glass on your floors. There is just a little vibration when opening and closing the doors due to the thin partitions, but that's the only criticism.
Where Can You Put Them?
You might be getting excited about hinge doors now and wondering where you can put them? The answer is pretty much wherever you want! Here are a few of the most popular installations for aluminium hinge doors.
Bedroom Balconies
Who doesn't love beautiful balcony doors that lead out of the master bedroom? Hinge doors are the perfect lightweight option to install here. They allow for space savings in your rooms and relaxing spaces and bring a wonderful light atmosphere to your spaces.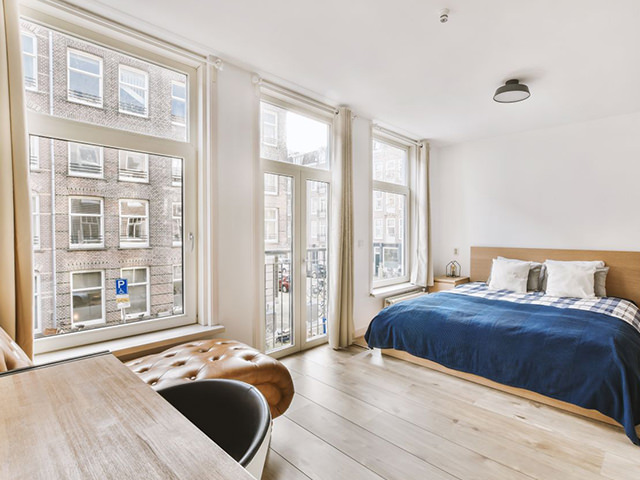 Small Doorways
Small door openings are the perfect place for hinge doors because they can rotate around a pivot. This means that the space is wider than traditional doors when they open.
Because narrow door openings are often used as emergency exits or used for extra ventilation, hinged doors are the perfect solution. They are safe to leave unlocked and this way they offer easy access in an emergency.
Front Doors
Front doors are like first impressions – you want to have the best one. Being able to let light in and have a great view are added benefits of having hinge doors as your front door.
With their clean lines and sleek look, they are the first impression you want your guests to have of your home. With their security features, there is no reason not to install their gems – you get the look and the safety, not just one or the other.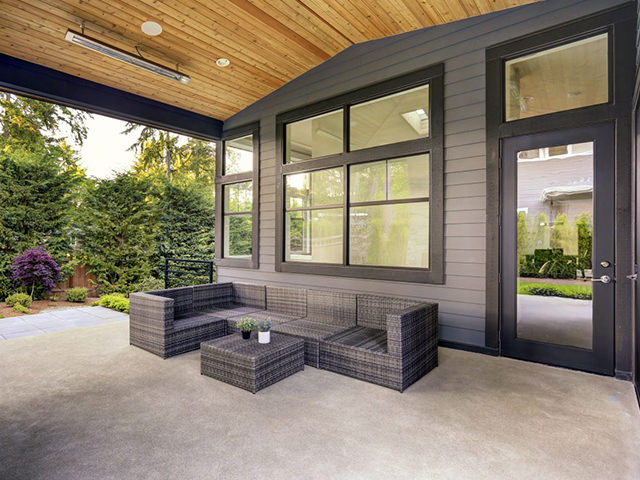 Storage Spaces
Storage areas or smaller rooms often have small doorways or little opening space. By using hinge doors here you get the ease of opening doors as well as less occupied space once the door is open. You will also have less damage to your floors than if you went with doors with tracks such as sliding or bi-fold doors.
Just make sure that the hinges are perfectly installed with the door opening externally. This will allow for the maximum storage space you can wish for.
Hinge Door Specs
Residential and commercial can both benefit from hinge doors. You can choose from single or double doors, opening either inwards or outwards depending on your space and preference.
Height is 2100mm
The width for large pane doors or hinge with mid rail is 900mm for single, 1800mm for double doors
Custom sizes can be made, and you have a great colour range to choose from.
On the Hinge
Now that you know the ins and outs of hinge doors, you must be champing at the bit to find the best hinged doors around.
Once you have decided where you would like these new additions to your home to go, give us a call and we will point you in the right direction. Our team is waiting to assist you with any questions you may have.