Boost foot traffic: Give your shop front a makeover
Jason Siddall
People make an impression within the first seven seconds. As the owner of a brick-and-mortar store, you have to keep this in mind if you want to increase foot traffic. If your store's design is not giving the right impression, you may never see the movement you want to see into your store. While chain stores have the luxury of using the same design at all their stores, independent store owners need to step up their game to attract customers. Your shop front is an advertising space for your store and gives an idea of what your business is all about. If you're ready to boost your business' sales, consider what a well-designed store entrance can do for you.
Benefits of an attractive shop front
Whether you're opening a new store or want to improve the look of your current store, you have to pay special attention to your entrance, especially the 'threshold area'. This is the first one to five metres of space customers use when walking into your store. The benefits of using the right design elements and creating the right atmosphere in this area include:
Adding value to your brand.
You can specialise in the highest quality services or the most luxurious products, but if your store's entrance doesn't match what you are selling, it won't reach its full potential. An attractive entrance adds extra value to your offering.
Telling your brand's story.
People are drawn to stories. If you implement elements, such as certain colours and styles, that tell your brand's narrative, you increase the chance of people remembering your store and what your brand is all about.
Drawing in new customers.
People are naturally drawn to beautiful things. If your store's entrance exudes quality and charm, you will attract new customers.
Ideas for your new shop front
For a shop front to stand out, it should be unique and welcoming. There are many ways to achieve this while matching your brand's style.
Curtain walls
If you're looking to add more natural light in your shop for a cleaner, brighter atmosphere, opt for a curtain wall. Curtain walls have virtually unlimited configurations and allow plenty of natural light to stream into the building. Aluminium is the perfect choice of frame for a curtain wall as it creates a waterproof barrier, offers excellent thermal insulation and provides fire and smoke separation which can inhibit the spread of fire.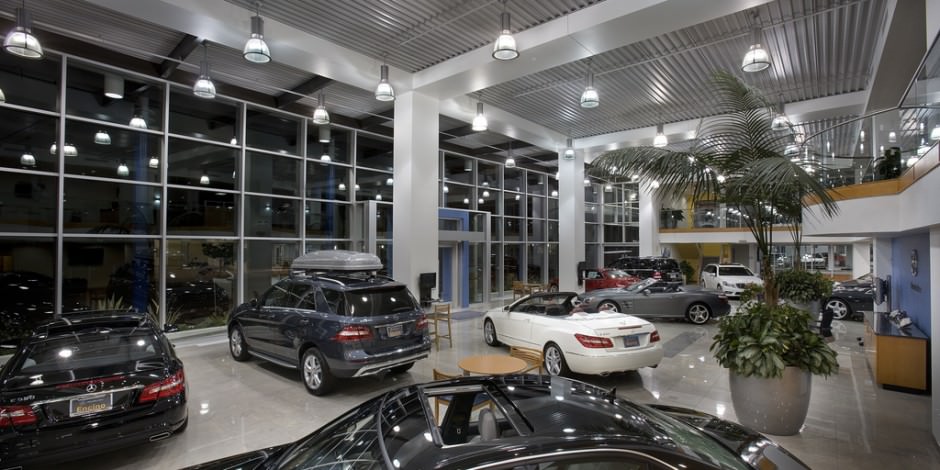 Custom doors and windows
Aluminium sliding, folding doors are ideal for larger stores. It is a great choice if you want to show off your in-store products and want to improve the natural light in the building. Aluminium sliding shop doors can be designed in countless sizes and finishes.
Ideal for a smaller store, hinge shop doors are available in single and double doors that can open inwards or outwards. It can also be customised with sidelights and fixtures for a charming store front.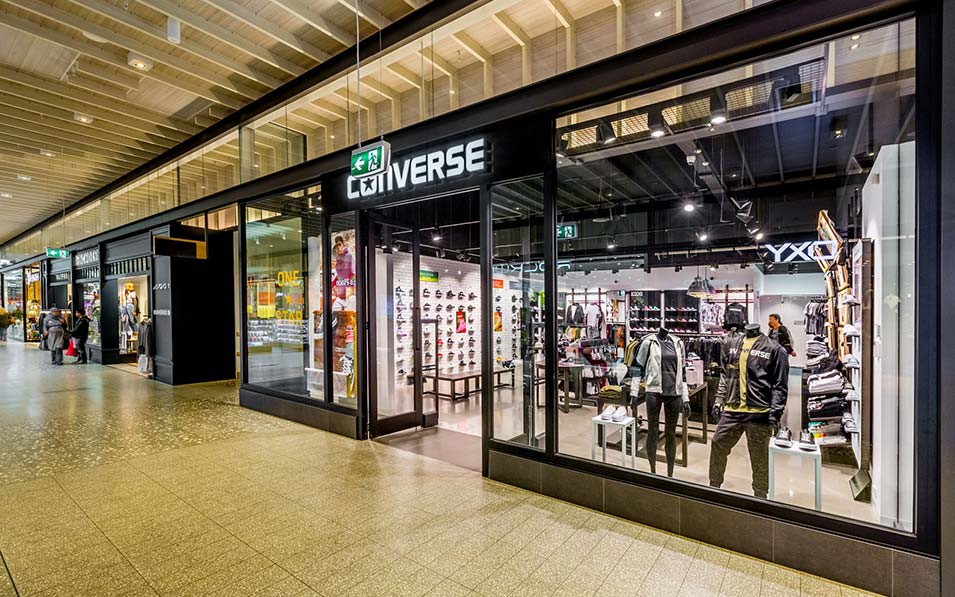 If you want to keep the construction of your store intact, but are looking for more natural light and air, the solution is horizontal aluminium sliding doors. These doors are extremely strong and durable, making them ideally suited to any environment.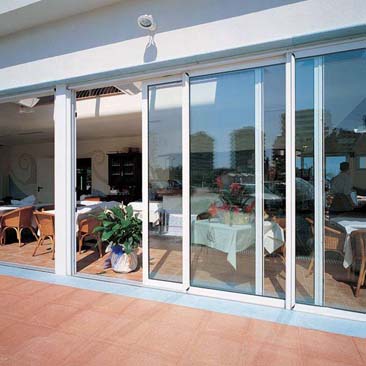 If you have a bigger store, opt for sliding aluminium doors. These doors are stylish, secure and durable, and available in a wide range of colours to complement your interior and exterior retail store design.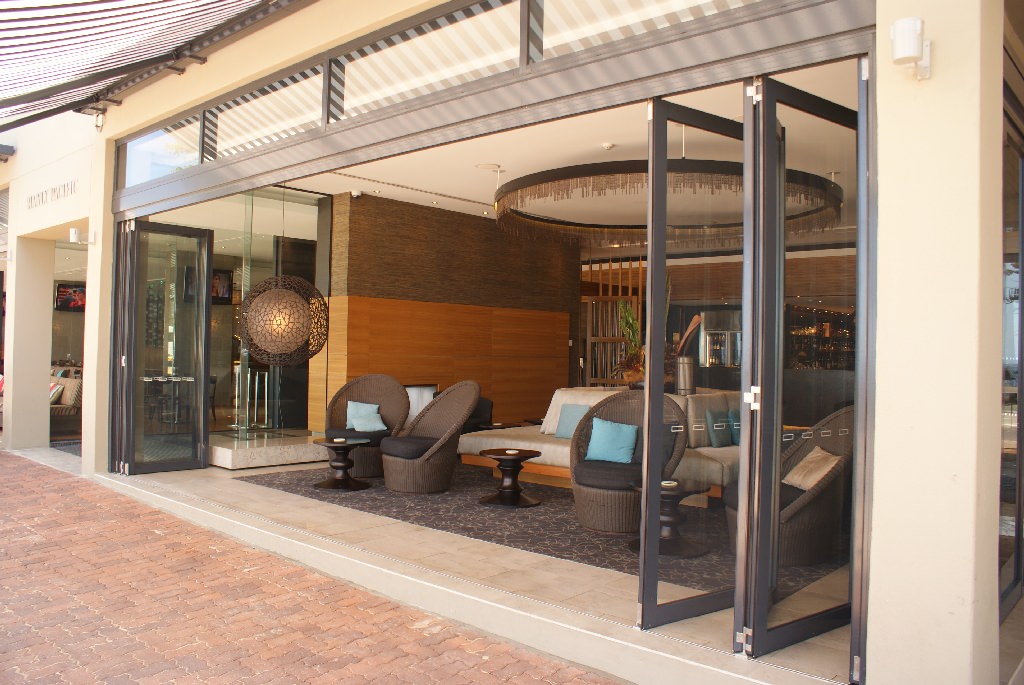 Looking for an energy-efficient solution? 
Low-emissivity glass, or low-e-glass, was designed to minimise the amount of ultraviolet light through your glass which will prevent your stock from fading and  sun-damage without affecting the amount of light that enters the building. Choose low-e glass if you're looking for an energy-efficient solution for your store.
Why choose aluminium for your store front?
Aluminium is a great choice of material to use for your store' entrance as it offers improved aesthetics, durability, affordability and energy efficiency. At Origin Aluminium, we specialise in the manufacturing of a range of premium quality, ready-to-install aluminium products ideal for commercial properties. We are passionate about seeing your business succeed; Therefore, our team of experts always go out of their way to assist you in choosing the right product for your retail store design and will offer excellent advice to ensure all your needs are met.
Ready to make a change?
Customers are the bread and butter of any store. To stay in business, you need to attract customers to shop from you as opposed to the competition. A simple way to do this is to give your shopfront a makeover. If you are ready to make a change, contact our expert team. We are ready to assist you with high-quality aluminium to enhance your store.