Are Leaky Windows Increasing Your Energy Costs?
Jason Siddall
Are leaky windows increasing your energy costs? If so, you're not alone. While many homeowners think of window leaks as a cosmetic issue, they can actually be quite an expense when it comes to the high cost of heating and cooling.
Depending on the type of windows you have, you may be spending an additional 25 – 30% on your heating or cooling energy costs. And when you consider the spiraling price of energy in South Africa, that adds up to a tidy sum!
In this article, we will discuss how window leaks occur and what you can do about them.
Looking at Leaky Windows
We all want a comfortable environment to live in. So whether we're facing chilly winter weather or the blinding heat of summer, our air conditioning and heating systems are going to be put through their paces.
Windows, doors, attics, and roofs are the biggest culprits when it comes to trying to keep our homes and offices just the way we like them.
With windows, the leakage happens in a number of ways:
Space around the window frame or sill (the gap between your window and trim) can allow conditioned air from inside the home to escape outside.
Loose-fitting sashes that rattle when you close them allow conditioned air from inside to escape.
Caulking or glazing may be cracked or missing entirely, allowing conditioned air from inside to escape outside through cracks between panes of glass.
Whatever the cause, window leaks need attention as soon as possible.
Leaky windows can reduce the lifespan of your heating and cooling system
Leaky windows can reduce the lifespan of your heating and cooling system by causing it to work harder than necessary.
The incoming or outgoing air can make it more difficult for your HVAC system to maintain a comfortable temperature inside of the home. For example, if you live in an area with lots of rain or snow during certain seasons, you may find yourself having to turn up the heat or leave your heating on for longer to keep it cozy. The same situation is reversed for the hotter months of the year when your beautifully cooled air is escaping into the hot and humid garden.
Getting to grips with glass
Because glass conducts heat and cold, it's a poor insulator. This makes double glazing a necessity in areas with extreme temperatures, as the inert gas between the two or three sheets of glass acts as an efficient barrier.
And no matter how well-insulated your windows are, they're still going to let some heat in during winter and summer months because they allow light into your home—and light is a form of heat.
How Do I Know If My Windows Are Leaky?
You'll probably be able to detect some of these leaks yourself, but a professional inspection will help uncover other potential problems, such as damaged frame parts or faulty glazing or caulking.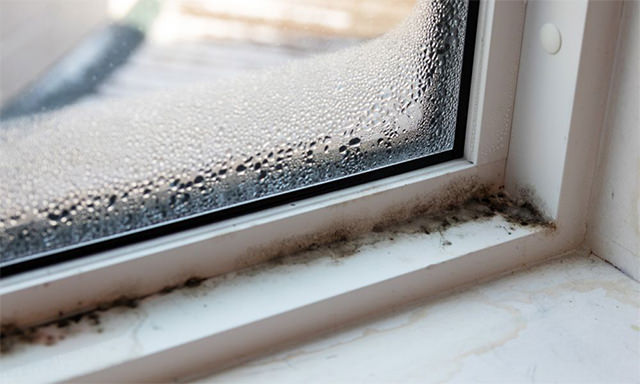 If you think you may have a leaky window, here are some things to look for:
Condensation in the window frame
Condensation on the glass
Mould or mildew growth inside the window frame
Other signs of mould or mildew growth throughout your house, such as on walls and ceilings
Drafts in a room when doors and windows are closed
If they are present and not properly fixed, they could lead to further damage down the line—and ultimately lead to increased energy costs (and higher energy bills) for you and your family!
Can I Fix Window Leaks Myself?
Sealing leaks around your windows is something you can do yourself, but you may want to call in a contractor if you have older windows that need a more extensive overhaul. If you have a large number of windows and/or old, drafty windows, the work involved might be too much for a do-it-yourself project.
If you're planning a home renovation or a new build and want to ensure a draft-free building from the get-go, then it's important to choose quality products. And the great news is that you don't have to compromise on looks when doing so!
For example, casement windows from Origin are both beautiful and beautifully efficient. (Download the energy rating test certificates for Origin products here.) Of course, aluminium products are known to be hard-wearing, lightweight, and long-lasting; everything you want in a window and more. Issues with rotting wood or corrosion that are causing drafts and pushing up your energy costs are simply not a factor.
Choose Your Windows Wisely
Leaky windows can pose serious problems for homeowners, but they're not insurmountable. A few simple fixes can go a long way toward improving the comfort of your home and reducing your energy costs.
We invite you to explore our range of aluminium door and window products to determine the best way to avoid or rectify window leaks in your property.