3 Trends in Commercial Property Developments
Jason Siddall
'Outshine, outlast and outperform' are undisputed buzzwords for today's trends in commercial property developments and residential estates. For developments to survive the scrutiny of sustainable construction, architectural aluminium in commercial buildings has become a game-changer.
There are three exciting trends you should be aware of to appreciate today's building priorities. We are sure you will be duly fascinated.
A Creative Approach to Office Space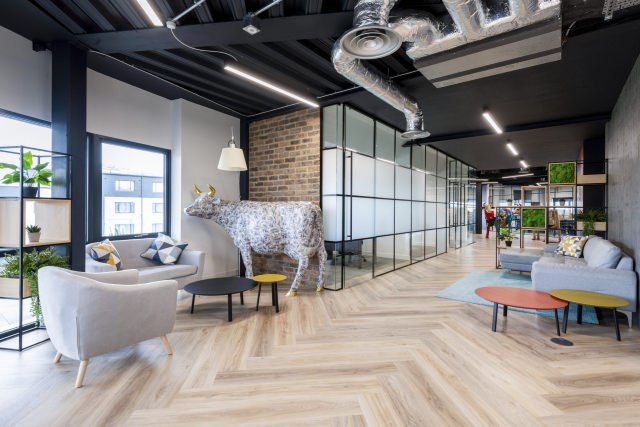 To combat the shift to online operations, landlords struggling with vacancies have had to get creative. Attracting tenants has required thinking out the 'square'. We're seeing open spaces transformed into fully equipped gyms with hot showers and free tenant access as one winning solution.
Other innovations include on-site coffee machines with barista operators and rooftop pubs for post-work drinks. The new workforce is attracted to sleek, open-plan workspaces and light, bright conference rooms that still enjoy the necessary privacy.  All the foregoing is making smart use of commercial aluminium solutions to convert vacant areas into complimentary amenities that change how we use our working spaces.
'Green' Developments Reduce Reliance on Eskom's Grid
Going 'green' in construction concepts is as close as any city or urban dweller is likely to get to living off the grid – well, off Eskom's grid at least! Renewable energy sources are gaining huge traction as load shedding continues to hamper just about everything.
Malls, commercial properties, and many residential estates opt for eco-friendly features such as solar power for thermal control and energy-efficient lighting. Undoubtedly, buildings with a 'green' stamp of approval will prove the more popular choice going forward. Swathes of glass supported by almost invisible aluminium frames add to the flood of natural light and warmth to support this noble aim.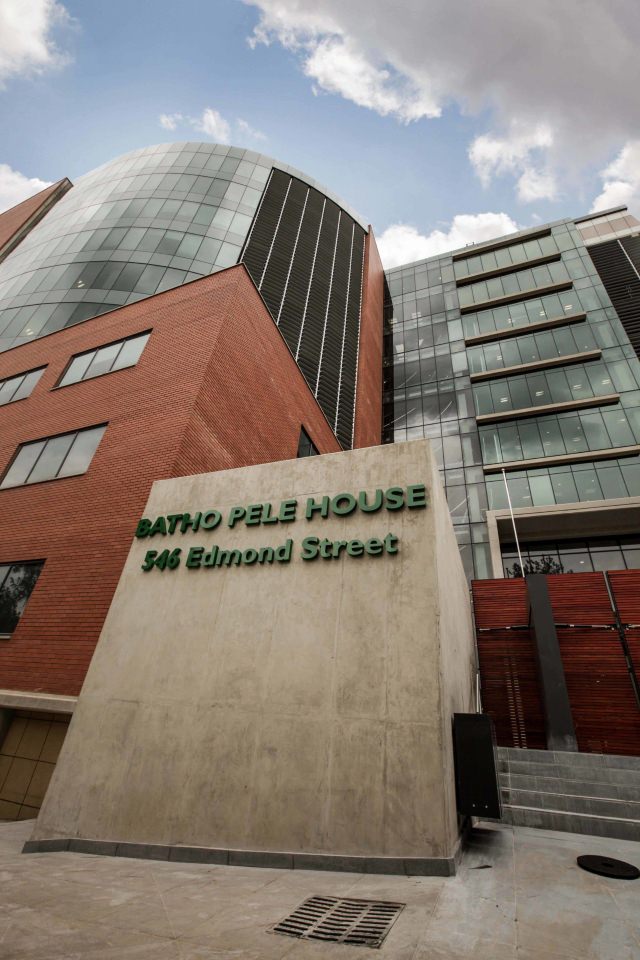 Combination Developments
Lockdown restrictions during the pandemic taught people the world over that working from home often increases productivity and profit. Today's property developers have to factor in new priorities based on the marriage of convenience and lifestyle. Old buildings have become beleaguered by vacant spaces where they were once vibrant offices, as the workforce discovered just how much they can do online.
Therefore, combining retail, commercial and residential developments in one building are taking the market by storm. Business developers are looking for ways to take advantage of this by designing mixed-use developments that provide lifestyle options for anchor tenants.
Undoubtedly, aluminium's modern versatility in interior design and practical building aesthetics has made its mark.
Architectural Aluminium Assumes Pride of Place in Property Development
A brief resume of the history of aluminium builds awareness of its role in today's building and interior design.
Aluminium and its alloys helped build some of history's most impressive structures, from railroads to automobiles to aviation. It was only at the dawn of the 20th century that the architectural sector sat up and took note.
From that pivotal moment to date, the strength and durability of aluminium have found no match. It outshines, outlasts, and outperforms with repeated perfection, whether used for a humble shed or magnificent skyscrapers. Futuristic trends have never found a more malleable and obliging material than is found in aluminium.
Louvre Abu Dhabi / Ateliers Jean Nouvel
Quick Tour of Aluminium's Application in Property Development
Indoor and outdoor applications of aluminium are proving more than just practical. Its own classy aesthetic extends from commercial structures to residential estates. Here's why.
Roofs
While a new application, the anti-corrosive properties exclusive to aluminium literally outshine other options for roofing solutions. Available in various painted coatings, roof shingles outperform competitors with multi-hued finishes and faux slate, wood, and tile options.
Windows & Doors
Architectural aluminium has dynamic flexibility and can be fashioned into umpteen shapes without losing strength and durability. It is weather resistant and enhances thermal efficiency in commercial and residential applications.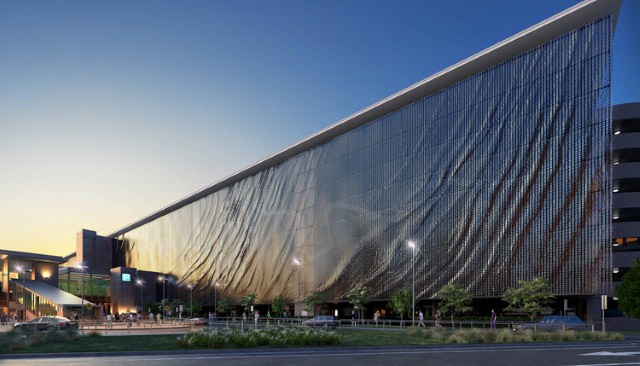 Kinetic Façade Brisbane Domestic Terminal Car Park
Interior Design
The trend toward clean lines for interior design makes aluminium a favourite material. Industrial minimalism has found a new home in residential interiors favouring aluminium.
Construction Framework
Those in the construction trade are blown away by the architectural aluminium framework that makes the old traditional shuttering totally redundant. Creating casts for concrete pours and extruded railings easy to weld onto sheets for panels, aluminium is a builder's dream come true.
Aluminium and Your Competitive Edge
Aluminium is already proving a worthy contender for every construction industry sector. Going forward, we can only imagine the innovations and transformative technologies yet to emerge. What we know is that it is already giving a unique competitive edge to old and new buildings.
It is little wonder, isn't it, that aluminium features so prominently in commercial property trends. It maintains its shine against all odds, is cost-effective, and leaves an impressively light carbon footprint. In residential estates, it creates the perfect marriage of style and sophistication. The best part is that it creates the illusion of space and is astoundingly low-maintenance.
We invite you to contact Origin Aluminium, where the staff in every department– sales, finance, manufacturing, and support – are highly motivated and energised. They have been handpicked because of their valuable industry experience and unwavering commitment to our company's success. Many of our employees are equity holders in the business, reaffirming their devotion to its success.