Successful Projects: Communication is Key
Jason Siddall
Starting a new build project can be both exciting and stressful at the same time. There is much to be considered, especially during the project planning phase of your project. In our previous article, we took an in-depth look at two important steps to take during the project planning phase: Developing a project scope and creating a schedule. By ensuring these essential steps are followed, you are well underway to achieve success. However, there is another important part to consider with any new project: Effective communication. In this article, the last one in our three-part project planning guide, we look at how project communication is the key to success.
The importance of project communication
Once you've carefully put together your build project's scope and schedule, you must communicate these project planning steps to all stakeholders involved.
This ensures that everyone is aligned right from the start.
The best way to ensure smooth communication of your project's objectives, specifications, schedule, and limitations and risks, is to create a project communication plan. This plan is an effective solution for everyone to stay informed about the project's development throughout its duration.
The project communication plan should identify the following:
What information is needed by each stakeholder,
When they receive the information, and
How the information is provided.
To create a practical project communication plan, there are some essential steps to follow. These include:
1.1 Identifying all stakeholders involved
It is important to list everyone involved in the project: From start to completion.
Identifying all stakeholders will make it easier to list their communication requirements.
Stakeholders can include:
Clients
Specifying managers
Architects
Engineers
Suppliers
1.2 Establishing the structure of communication
With every project, some form of a structure should exist.
This is to ensure team members communicate with the right people, and the process of communication occurs most efficiently.
Developing a document that contains all the key aspects of the communication plan is an effective solution to ensure everyone stays on the same page when communicating throughout the project phases. This document can include the following details:
The objective of the communication
How communication happens
The frequency of communication
Stakeholders involved
Who oversees the different stages of the project
The preferred outcome of each part of the project
1.3 Ensuring transparent communication
Goals, expectations, and feedback should be communicated clearly and openly throughout the stages of the project.
It is the responsibility of project managers to ensure efficient and transparent communication at all times.
There are a variety of communication methods managers can implement. Some of these include:
Meetings
Emails
Status reports
Discussion boards
Collaboration apps
Project communication reports are valuable to keep everyone updated on the different phases of the project and to ensure there are records of everything communicated. This helps to avoid any miscommunication or misunderstandings.
1.3.1 Teamwork is key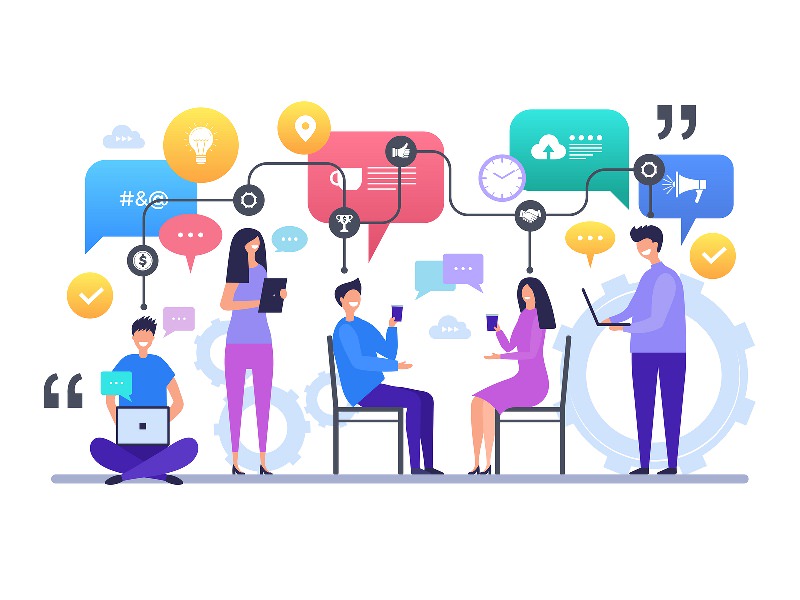 As a project manager, you need to constantly manage relationships with your team members and listen to their feedback. Effective teamwork, communication, and the ability to build relationships are essential management skills needed to ensure the success of the project.
It is also important to get to know your suppliers and clients personally to create a satisfactory environment for communication. This environment should be comfortable enough to productively discuss any problems, but also to celebrate successes.
The value of quality control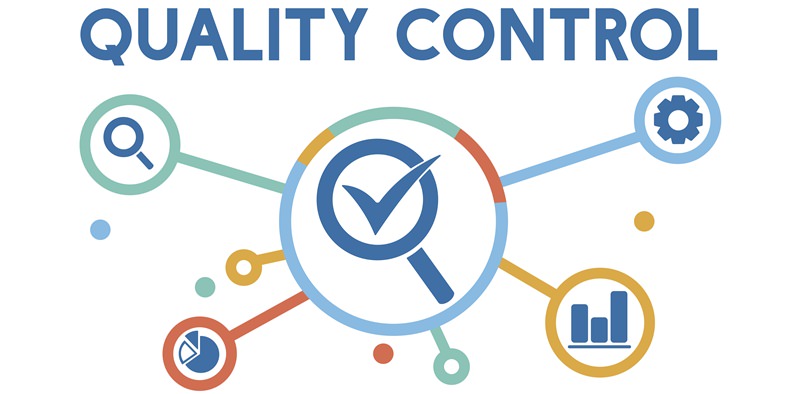 There is one part of every project that needs to be carefully communicated through the duration of the project: Quality.
Continuous quality control and communication thereof ensure you're meeting the standards that have been set right at the start.
Quality control exists to make sure everything is done within the project's scope. This process can affect every part of the project.
The quality control process includes evaluating the products and services used to complete the stages of the project. This is to guarantee the end-product meets and exceeds the client's requirements. This process typically includes the following steps:
Keeping track of the quality of all activities
Assessing the performance of products or services
Identifying aspects that can reduce the quality
Eliminating aspects that reduce the quality through effective solutions
Feedback gathered from the team, quality checklists and data collected from work performance can all be used to assist with the above steps.
Ensure project success from start to finish
Successful project management consists of many different elements and processes that need to be followed. Besides creating a detailed project scope and schedule, communication is one of the most important aspects of project management. Clear communicating is your best tool for tracking all the details that will lead your team and project to success.
We hope that our three-part project management guide will help you to effectively manage your next build project. Following the steps will also help you manage your time better. Remember: To achieve success, you need to be energised and stay organised. But don't go at it alone. Teamwork and effective communication between team members are vital in ensuring project success for all.